We facilitate 'IiNtetho zoBomi'—a student-led, service-learning, ethics course that brings together thinkers from philosophy, and a range of other disciplines, in an effort to raise awareness of the forces that come to bear on our lives. Our aim is not merely to encourage students to think more clearly about ethical matters from the purely intellectual point of view; our aim is rather to foster a transformation in patterns of affect, thought and behaviour, and to show students the extent to which taking responsibility for our lives is a truly difficult thing to do. More information can be found here: https://www.unodc.org/e4j/en/integrity-ethics/module-6/index.html
What skills and resources were you able to draw from the community for this project?
This project has drawn on innumerable individuals and communities over the course of its development--those academics, doctoral and post-doctoral fellows, and students who have worked together to design the course, the local community partners that we have worked with over the years in order to develop and facilitate the service-learning aspect of the course--including local schools (notably Archie Mbolekwa Primary School, Diocesan School of Girls, Port Alfred High School, and Kingswood College), their principals, teachers and learners, GADRA Education, the Community Engagement Office--and national foundations (the Allan Gray Orbis Foundation, the Jakes Gerwal Fellowship, Allan and Gill Gray Philanthropies, The Allan Gray Centre for Values-Based Leadership at UCT, and the Goedgedacht Forum). Each person at each foundation contributed their own particular skills and capacities in order to make IiNtetho zoBomi what it is today.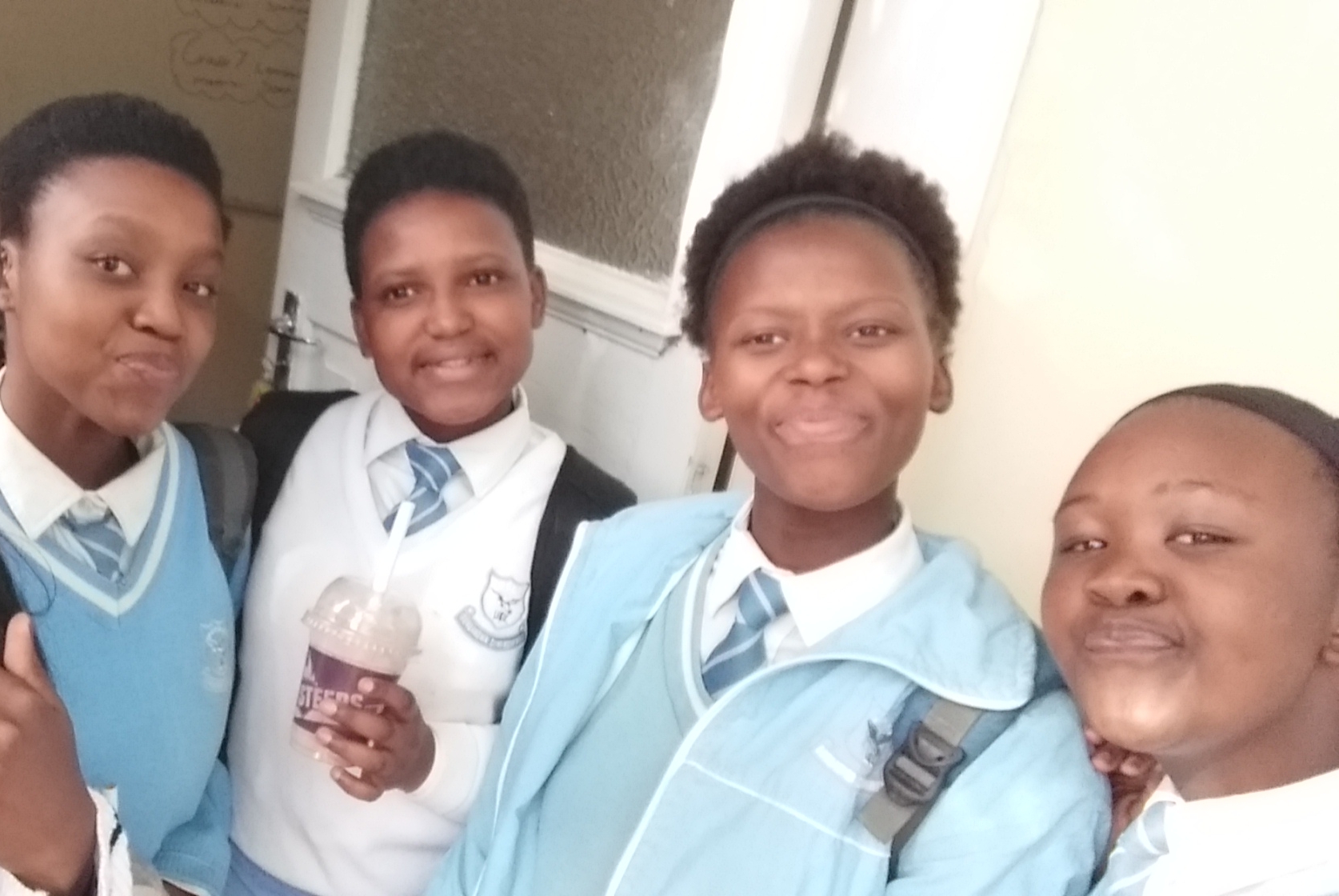 The challenges
IZ aims to disrupt the status quo by encouraging students to become aware of what drives them—motivations that are often largely opaque to them—and how their lives—including their inner lives—are formed by the world they inhabit. IZ examines the human condition in detail—what it is to be a human person, one that thinks, learns, feels, desires, values, one that does so in the world, in society, with others. This understanding of self, other, and context, is, we believe, best achieved in dialogue with our students (rather than using a more traditional (top-down) approach to teaching) where students are given the opportunity to engage with each other's beliefs, values, and experiences; a process that is inspired by ongoing reflection on the complex interrelationship between thought and action. IZ takes students on a consciousness-raising journey together; talking and acting with each other in an effort to broaden their understandings of themselves and the world they share, thereby taking one step closer towards achieving integrity, authenticity and freedom.
Addressing the challenges
We believe that IiNtetho zoBomi is having an impact on the ethical agency of those participating in it. For example, one student decided of her own accord to write an article about her experiences with the course: https://www.grocotts.co.za/2019/05/17/the-university-course-that-changed-everything/. As seen in this article, and as mentioned above, this projects aims at transformation on a number of different levels--at the individual level (fostering the ethical agency of the students of the course as well as mentoring learners engaged with during service-learning), disciplinary level (at the level of the disciplines of philosophy) and institutional level (the institutional culture of our university). We believe that the project is making a difference at all three levels. We have also recently been reviewed by academics external to the university, who had this to say: "From our observations of the pedagogy of this course we are confident that its unusual methods are highly conducive to achieving the aims of the course."
The achievements
As we aim to work towards transformation on a number of levels, it is only fitting that we mention some different accomplishments at these various levels. In terms of personal ethical transformation, we receive significant amounts of unsolicited feedback from the students on its impact on their daily lives; and the service-learning component of IiNtetho zoBomi (one of the largest service learning programs in the country) is, we believe, having a discernible impact on the academic achievements of the learners at the school. Furthermore, at the disciplinary level, students who excel in IiNtetho zoBomi are now able to move into Philosophy 2, which hopefully in time will serve towards the transformation of our discipline. In terms of institutional transformation, our service-learning component (as already mentioned) is the largest service-learning program at the university and is changing the ways in which our fellow academics think about their teaching practices. We are also called in annually to train our university's incoming SRC councilors. Finally, in terms of transformation of the status quo, the course now forms the basis of Module 6 of the United Nations' 'Ethics for Justice' (E4J) initiative.