Beyond sustainable upcycling, this project sends the message to young people to open their eyes to existing opportunities in their immediate environment, to use their own abilities and to use them creatively instead of waiting for outside help from third parties. izandla zethu - african jewelery is thus help for self-help. Your purchase of izandla zethu jewelery thus helps to combat youth unemployment in South Africa.
What skills and resources were you able to draw from the community for this project?
Masifunde Learner Development has been a major supporter of the project, the project is operating in a space provided by Masifunde and Masifunde is also supporting the project administratively also our trainees which we train are from the database of Out of school youth center of Masifunde. Izandla Zethu is a heart project to Michaela Roemer a German Goldsmith Master who has initiated the project upon visiting South Africa she has offered her skill by training the current facilitator to be able to train others; she also has solely funded the start up of the whole project by financing the training and purchasing of the equipment that we are still using for manufacturing our jewellery.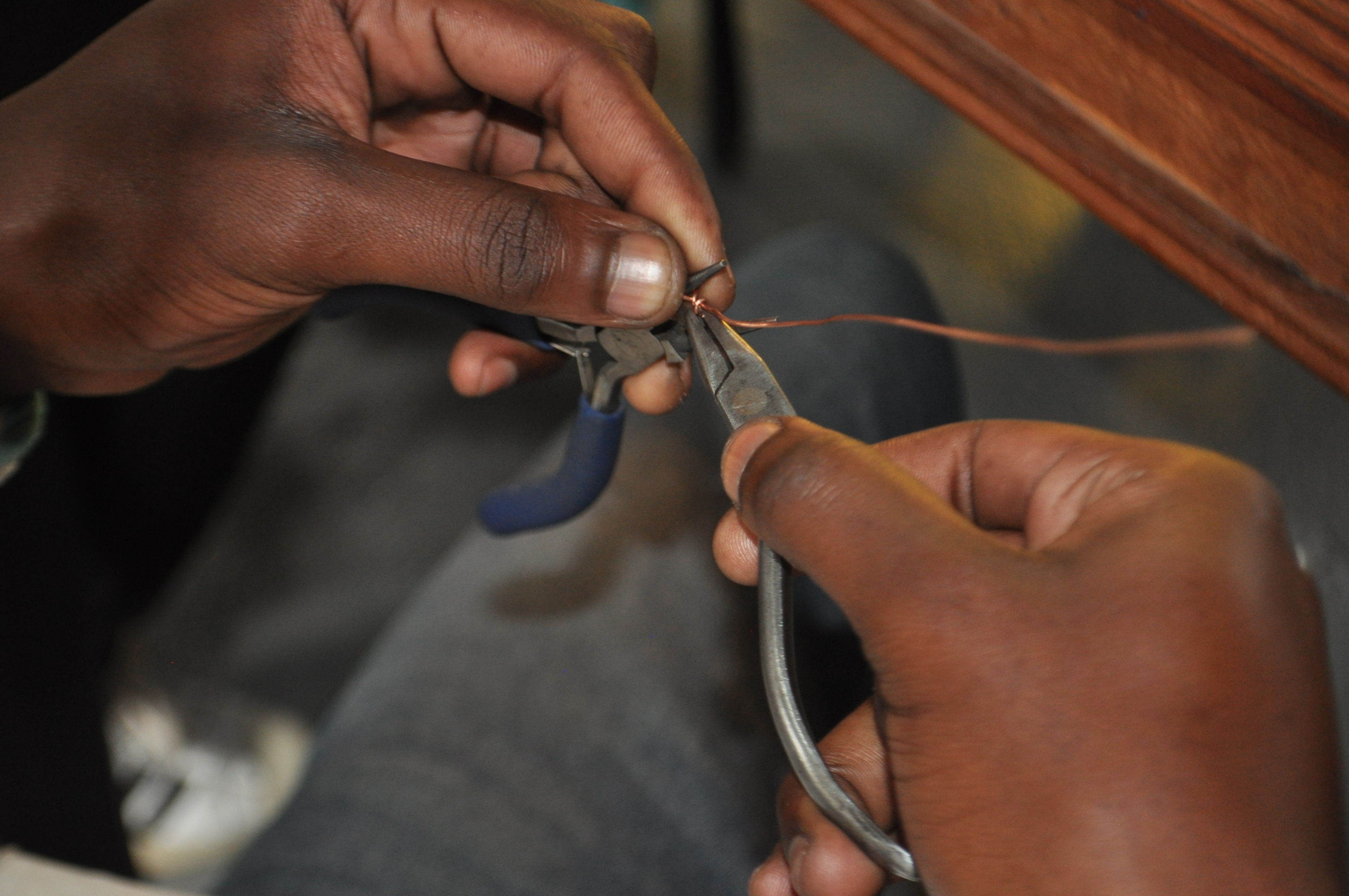 The challenges
to create skills trans fare programmes to out of school youth. to create employment opportunities to young individuals . to contribute to healthy living lifestyle by emphasizing recycling to our community and raising awareness around the concept of recycling in means of embarking our community in greening our planet.
Addressing the challenges
So far we have managed to create employment opportunities to Out of school youth in Walmer township Port Elizabeth South Africa. Youth in Walmer township has been trained on basic jewellery crafting skills since the inception of the project in September 2018.
The achievements
Trained out of school youth on jewellery crafting skills. Opened an online shop that also enables our jewellery to be sold in the broad market in Europe. Youth trained in the project have now been enrolled to further study Jewellery and Ceramics Design at P.E College. Facebook, instagram and Pinterest accounts for the business have also been created. The current Trainees have registered their own businesses with assistance from a wonderful team of Masifunde Out Of School Youth Centre. A skills trans fare programme for out of school youth has been established. Employment opportunities for young people has been created.